#1: Foursquare – This location-based social network/gaming application is rapidly gaining users and mindshare. Users "check in" at local businesses and earn rewards for frequently visiting participating establishments.
The site receives more than 1 million check-ins per week. Business owners can get value out of Foursquare by offering incentives for users to check in, such as special offers for repeat visitors.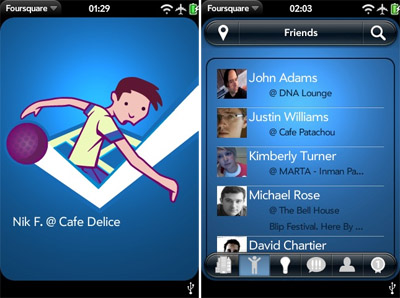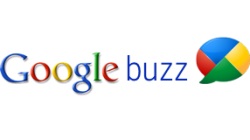 #2: Google Buzz – Google's latest entry into social networking has the potential to attract rapid adoption, due to its connection with the widely used Gmail and Google Maps applications.
Buzz allows users to post status updates and upload pictures and videos to a Google profile, not unlike Facebook and Twitter. A user's network is formed by contacts they interact with frequently on Gmail.
If a user makes an update public, the information also gets added to the "Buzz" layer now available on Google mobile maps. Now, Google Maps users on iPhones and Android devices can view the things other Buzz users have said about businesses in the area.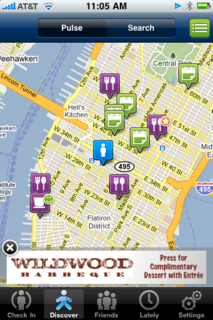 #3: Loopt – Another location-based social service, Loopt aims to connect its users with their friends by visually displaying their location and availability on a localized map.
Users can connect with friends in the area, see reviews and recommendations of restaurants, and find events in the area that might be of interest. Businesses have tapped into Loopt's location data to offer targeted promotions. The B.R. Guest restaurant chain in New York sent messages containing special discounts to Loopt users near their restaurants.


#4: Blippy – Blippy aims to connect people around the purchases they make. Easily the most controversial of the applications profiled here, Blippy publishes the amount and location of customer purchases (with user permission, of course), which the rest of the community can then react to.

While the concept may not seem attractive on its face, the site has already signed partnerships with a dozen major vendors and is funded by many marquee investors. If the service begins to attract a large user base, this community could be very valuable to retailers looking at general purchasing trends.




#5: Groupon – This site offers "collective buying power" by providing deals to groups of people who buy products and services in bulk from participating retailers. The site uses social networking to get users to share offers with their communities, in order to reach the target number of customers the "Groupon" requires to activate.

Businesses could gain exposure and new customers by making offers on the site—if Groupon develops a large following. For instance, a colleague recently bought a golf lesson package from a local pro shop for 60% off, because he joined a group of 29 others in the "groupon." While the revenue from the purchase is helpful, exposing a large group of customers to your product is even more valuable.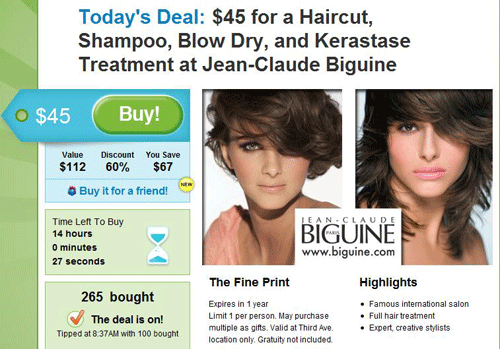 Source